Shopping Cart
Your Cart is Empty
There was an error with PayPal
Click here to try again
Thank you for your business!
You should be receiving an order confirmation from Paypal shortly.
Exit Shopping Cart
TOP DOLLAR ** ALL AREAS ** FREE TOWING
SALVAGE AND JUNK CAR OR TRUCK WANTED !! CASH FOR JUNK CARS AUSTIN, TEXAS 512-789-2177
SELL CAR AUSTIN 512-789-2177 CASH FOR TRUCKS AUSTIN
BLOWN HEAD GASKET
The most common mechanical problem we receive regarding non-working vehicles is a blown head gasket.  The head gasket sits between the engine block and cylinder head in an internal combustion engine. The purpose of a head gasket is to seal the cylinders to ensure maximum compression and avoid leakage of coolant and oil into the cylinders. Power reduction and white smoke are two of the results seen when a head gasket is blown.  The biggest mistake people make is to keep driving the vehicle which increases the amount of damage to the engine.  
Why does it cost so much to fix a blow head gasket? The majority of the cost will be labor as it requires pulling the engine apart to replace the gasket. Oftentimes people call and tell us that it only cost ______ to purchase a new head gasket.  I always have to explain the depth of labor involved and that the average person does not have the tools nor the know how to replace the head gasket.
A mechanic must remove the cylinder head from the engine block to expose the head gasket.  Once exposed, the mechanic will look for damage to the head and block to determine the cause of the blown head gasket. Upon inspection, he will clean and brush the surface to remove any debris.  Then, the head gasket is replaced and the engine put back together. So, next time you purchase a vehicle, be sure to thoroughly research the pros and cons of what goes wrong mechanically with the vehicle. If you have a vehicle that has a blown-head gasket, please call us if you find out that the cost to repair the vehicle, including the labor of the mechanic,  is more than the car is worth.
Our company offers top dollar pay to you for your Junk vehicle. Call us today and we will give you a free quote on your vehicle. 512-789-2177 We are one of the largest junk car buyers in Central Texas. 
THANKS, 
Have you ever wondered what happens to your vehicle when you sell it to a salvage yard for recycling?  Some salvage yards remove working parts of the vehicle to resell to the general public; others store the cars and send the cars to a crushing yard.
SELL-USED-CAR-TRUCK-AUSTIN-512-789-2177
Recycling a vehicle is a complicated process as there are many parts to be recycled and many hazardous materials to remove. The first step for incoming vehicles is creating an inventory for parts. Then, recycler's start the engine in order to inspect for leaks. After inventory, fluids are drained and removed. After the fluids are removed, the final remaining hazardous materials such as battery, mercury, and other hazardous materials are removed. Finally, all of the parts and products inside are removed, the shell of the vehicle is crushed and recycled.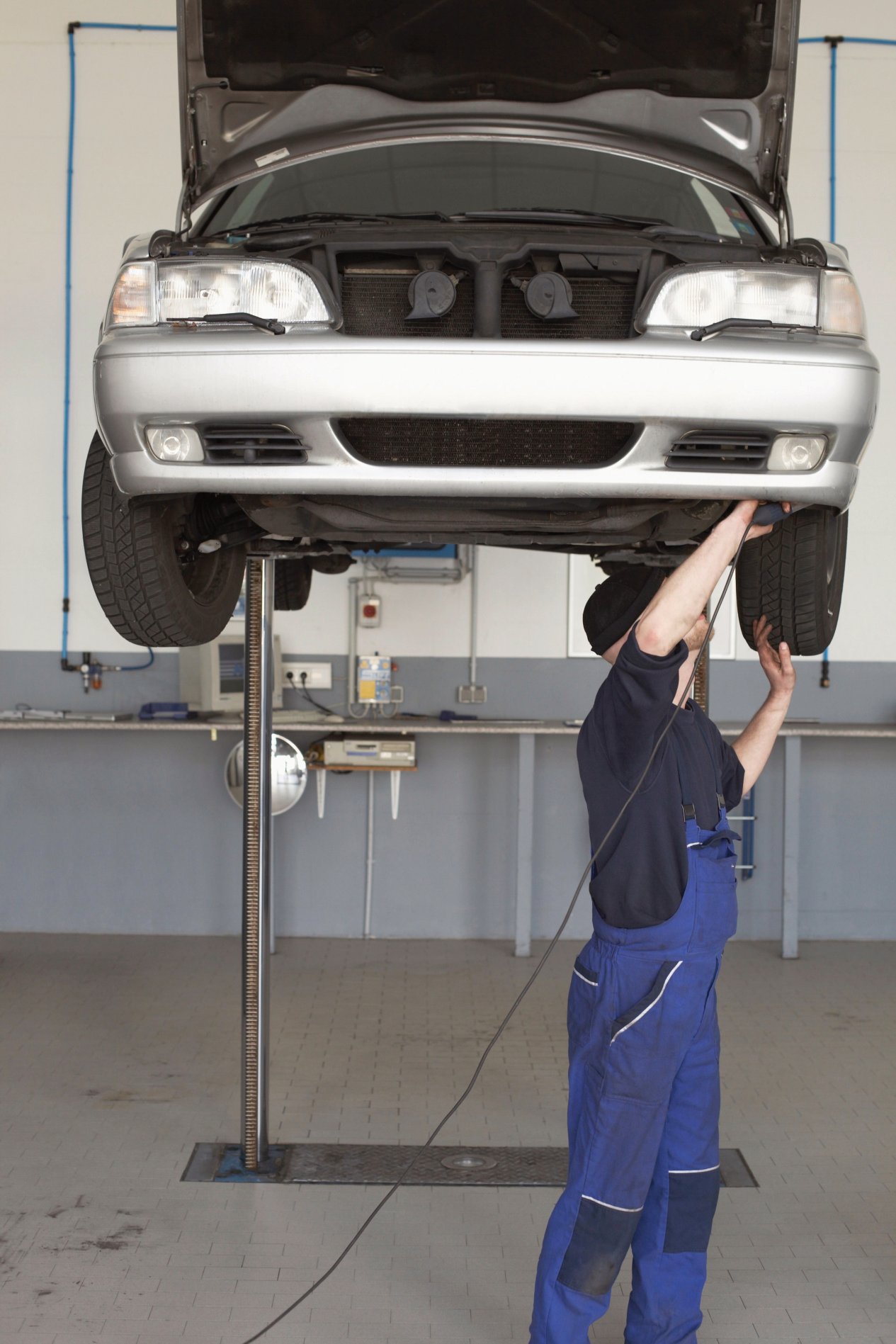 Recycling saves energy and natural resources. We use less oil when we recycle versus refining.  You can help the environment by JUNKING your vehicle.  CALL US TODAY TO SELL YOUR USED CAR FOR TOP DOLLAR AT 512-789-2177
JUNK CAR BUYER AUSTIN SAYS - DO NOT TEXT AND DRIVE AND OTHER TIPS TO AVOID TURNING YOUR VEHICLE INTO A  SALVAGE JUNKER.
Sure we love to help the public get rid of  their unwanted cars, trucks, vans, and suv's.  However, we would rather get them from just being old and rusty than from a Text and Driving accident.  As a public service announcement we say, Please Do Not Text and Drive.  I am sure you have seen all the ads out there of how it takes your eyes off the road and can lead to serious injury and also can put you car in a tow yard before you can say anything.  We would rather offer free towing on a car that is an old rust bucket.
If you do not have full coverage your vehicle can be turned into only a fraction of its current value by carelessness.
We get a lot of vehicles with Blown Head Gaskets, after a little research make sure your cooling system is working properly.  The key to not getting a Blown Head Gasket is make sure your vehicle does not over heat.  Believe it or not it is actually recommended that you change your cooling fluid every two years.   Since the engine is the heart of your car it is also the most valuable part to keep in tip top shape.
A lot of vehicles that we help take off the road are from front end accidents.  Please keep you eyes on the road, do not tail gate and keep a safe braking distance from the vehicles in front of you. 
Try at all costs to not drive in Fog.

Change your oil and make sure there is enough oil in your vehicle.  A seized engine is one fast way to get your car into the salvage yard.
Keep your tires at proper pressure and make sure they are not a road hazard.  Loss of control on a blow out is a way to get your car in an impound lot.
Obey all traffic laws as they are there to keep your car on the road.
These are just a few tips as Junk Car Buyer Austin's Public Service Announcement.
Thank you and may you have many miles of safe and happy driving.  
JUNK CAR PRICES 512-789-2177 | AUSTIN SLAVE CAR VALUES | SELL CAR AUSTIN TEXAS
For car truck van suv or any vehicle prices the first thing you can do is call us at 512-789-2177.  We buy all running or non running vehicles.
SALVAGE AND JUNK, DAMAGED, WRECKED VEHICLE PRICES MAY VARY FROM A DAY TO DAY BASIS DEPENDING ON THE CHANGING METAL PRICES IN THE AREA.  SURE MOST JUNK CARS ARE USED FOR PARTS BUT THE END VALUE OF THE CAR IS DETERMINED BY THE VALUE OF ITS PARTS AND THEN END CRUSH VALUE IN METAL SCRAP.   JUNK CAR PRICES MAY ALSO DEPEND ON HOW MANY OF THAT VEHICLE ARE IN THE SALVAGE YARD CURRENTLY AND MAY BE LESS IN CASES OF COMMON CARS LIKE FORD TAURUS AND MAZDA PROTÉGÉ AS THERE ARE SO MANY.   SUPRISINGLY AN OLD 1970'S CAR MAY HAVE MORE VALUE THAN AN EARLY 90'S VEHICLE BASED ON IT VEHICLE WEIGHT.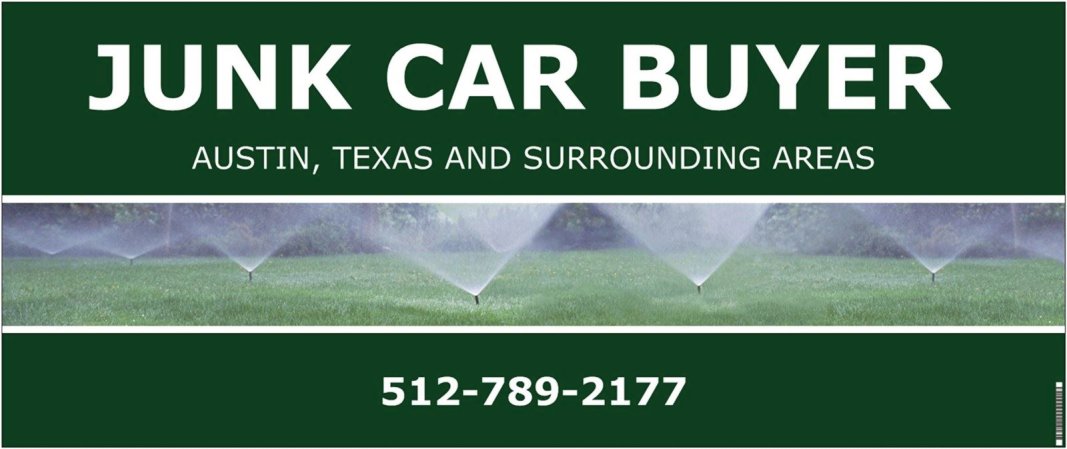 JUNK CAR AUSTIN - CASH FOR CARS 512-789-2177
We offer the best junk car prices and fastest service of any of our competition in the  Austin area.  We serve all neighboring towns with removal of all unwanted cars trucks and van.  We offer free towing and we even tow wrecked vehicles.
Selling your car can be a stressful time but we make it as easy as 1 2 3.  First call us at 512-789-2177 and we will ask you a few questions then give you a fast quote on the phone for the best possible price of your vehicle and offer you free towing and junk car removal.  You don't have to wait for the money in the mail, our drivers have the money with them at time of pickup.  You get paid as soon as you our driver arrives.  Most mechanics these days charge an arm and and a leg for fixing cars and a car becomes a salvage car when the price of repairs is higher than the car is worth. 
We love to give you top dollar on wrecked cars as sometimes the engines and transmissions are still good and can be reused.  This will make your bottom line better when selling a wrecked car, truck or van to us.
We can handle any type of towing and auto wrecking service, even if it is sitting on the side of the road.  We have a very large towing capacity and can tow as many as 50 cars a day with no problem.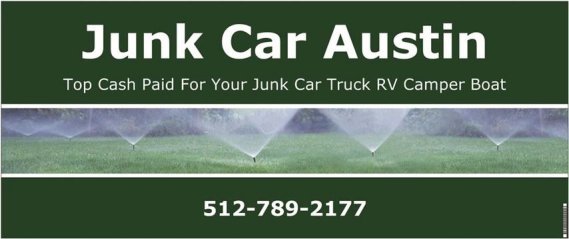 WE BUY ALL WRECKED COLLISION DAMAGED AUTOS IN AUSTIN, TEXAS AND ALL SURROUNDING AREAS.  512-789-2177

 

Say you just got in an accident.  Here are some pointers that I have learned and want to share with you.  I have had many calls of cars and trucks that made it to the Tow Yard with huge tow fees to get them out and that is about what the salvage car value is worth so people end up losing their cars to the Tow Companies and Auto Wrecker yards.  Well one lady told the Tower to just send her car to her house and then she called me Junk Car Buyer Austin and we bought it from her the very next day.  She did not have to pay the super high impound fees assoicated with her accident. 

 

When the authorities said we will tow your car for you after an accident, the owner ended up paying over $300 in tow and impound fees and that really sunk into the value that he could get back from his car using any salvage or junk car buyer anywhere.  He was amazed the the Tow Company charged him $50 just to mail him a letter saying where his car was. 

 

I think that once these cars are left in the impound lots and not bailed out, after a while they become the property of someone else and they are auctioned off to the highest bidder.  Let us Salvage Car Austin be the highest bidder before it comes to all that. 

 

We will buy your car from a Tow Yard or Mechanic's Shop and pay you top dollar and offer Free Towing and Same Day Service. 

 

Thank you for using Junk Car Buyer Austin to get rid of your Wrecked, Damaged, Broken Vehicle. 

 

We here hope that you are not hurt in your accident and we strive to get the unsafe auto off the road and they will be replaced with safer, more sound vehicles with better air bags, braking systems and alerts for danger. 

 

We are the fastest growing Junk Vehicle Purchaser in South Central Texas.  We have done this by providing the best customer service in the area.  When you call or contact us, we will have your money in hand and your vehicle towed away, usually the same day.  We strive to give each and every seller the most money for their automobile without  having to wait forever for the driver to show up.  Not everyone has a junk, damaged or wrecked car to sell, but when they do, they call us.  We have proudly served the Austin Greater Metropolitan Area for two years now and have purchased more vehicles in a shorter amount of time than any of our competitors.  




We buy automobiles in any condition.  From just the chassis to complete running vehicles.  We have seen plenty of Blown Head Gaskets, Trucks without tires, Thrown Rods, Broken Timing Belts on Interference Engines, Bent Frames, Broken Windows, Salvage Autos and what some would call Worthless Vehicles. But, we buy them all for top money. We are very earth friendly.  We recycle.  When we scrap a car, we make sure that all the fluids are drained and recycled in the most earth and environmentally friendly way possible.   The parts and metal get recycled to make better cars and trucks for the future.  And this saves America money.  It will surely be nice when all the gasoline combustion engines are no more and we can breathe a lot easier.  In the mean time, we are working on getting every unsafe and hazardous automobile off the road, one vehicle at a time.  




 It seems that those "1-800" places make you jump through a lot of hoops to get your car sold, like " fax us your title and ownership documents" or give crummy computer generated quotes, or that have a large backlog of cars to pick up and you nor your schedule are important.  We are not like that at all.  We love to get your car picked up the same day you call or when it is most convenient to you. We will gladly help you sell your automobile with less trouble than the other guys. 







JUNK CAR AUSTIN, TEXAS  512-789-2177  TOP CASH FOR YOUR JUNK CAR OR JUNK TRUCK $$$$$  CASH  $$$$$  TOP DOLLAR $$$$$FREE TOWING SAME DAY SERVICE  **  RUNNING OR NOT WRECKED DAMAGED CARS 
WE BUY ALL VEHICLES ** TOP $$ CASH $$ PAID ** SAME DAY SERVICE
Broken Damaged Wrecked, Trucks Broken Damaged Wrecked Cars, Salvage Car,Cash for Old Car, Totaled Vehicles, Junk Car Towing, Salvage Yard, Auto Recycling, Junk Truck Austin, Cash for Clunkers, Texas Vehicle Removal, Wrecked Cars and Trucks, Insurance Totaled, Wrecked Vehicles  512-789-2177  




 AUSTIN, ROUND ROCK, BASTROP, KYLE, BUDA, CEDAR PARK, LEANDER, GEORGETOWN, JONESTOWN, LAKE TRAVIS, DRIPPING SPRINGS, PFLUGERVILLE, ELGIN, MANOR,  WIMBERLY, TEXAS  ALL GREATER AUSTIN METRO AREA SERVED    EARTH FRIENDLY 512-789-2177 

0

/