TOP DOLLAR ** ALL AREAS ** FREE TOWING
SALVAGE AND JUNK CAR OR TRUCK WANTED !! CASH FOR JUNK CARS AUSTIN, TEXAS 512-789-2177
WHAT IS A CATALYTIC CONVERTER?
A CATALYTIC CONVERTER IS A DEVICE ON THE VEHICLE THAT CONTROLS 
EMISSIONS THAT TURNS TOXIC GASSES, AND POLLUTANTS IN EXHAUST GAS
TO LESS TOXIC POLLUTANTS. CATALYTIC CONVERTERS ARE USED WITH 
INTERNAL COMBUSTION ENGINES FUELED BY GASOLINE OR DIESEL ALSO 
INCLUDING LEAN-BURN ENGINES. THE CATALYTIC CONVERTER OFTEN LAST FOR
A VERY LONG TIME (10 YEARS) BUT CAN BE DAMAGED BY CONTAMINANTS, CLOGS OR
OVERHEATING. CONTAMINANTS CAN BE SOURCED TO LEADED GAS, WHICH CAN POTENTIALLY
DESTROY THE CATALYST.


A CLOGGED CAT CAN MAKE THE CAR RUN VERY SLUGGISH AND NOT GO OVER A CERTAIN SPEED AS DIFFERENT FROM A BAD TRANSMISSION.  BUT WE BUY THEM NO MATTER WHAT IS WRONG WITH THEM AT JUNK CAR BUYER AUSTIN 512-7489-2177
The Dreaded Timing Belt
So you're sitting in the waiting room, catching up on issues of magazines you would never order for yourself when your mechanic steps out from the mysterious back shop and says you need a new timing belt.  You don't know what this is but you know by the price he just quoted you, they're definitely proud of it.  You may not have noticed a problem.  Perhaps you came in for something else.  And you may have heard stories about shady shops recommending work you don't need in an effort to add items to the bill.  So do I really need one?  Or does my mechanic's kid need braces?  Well, what is it and why?  A timing belt is a rubber belt with teeth that goes along one side of your engine to keep the crank and camshafts timed properly.  
In English, it's part of a system that keeps the top half of the engine- cylinder head, valves- synchronized with the bottom half- crankcase, pistons (thanks for the simplification, Freddy "Tavarish" Hernandez).  If you have a car that's from the 90's or before, you likely have a timing belt.  Newer cars from certain manufacturers will have them still, but some have changed over to a timing chain which, in theory, lasts longer.  Great, but I didn't notice a problem.  Why would I need a new one?  You wouldn't necessarily have any warning from the car if a timing belt is "going bad."  If it's already broken, your car won't start.  If it's on the way out, sometimes a squeak or an odd noise might give it away.  If you were in for an oil change, a mysterious noise, or a service light from the dash, your mechanic may have noticed cracks on the belt or worn teeth that made him sound the alarm or he may be checking your mileage.  Belt lifespan varies from model to model.  At minimum, they'll give you 60,000; some will double that and most will fall somewhere in between.  Depending on your manufacturer recommendations, if you're at 105,000 and you stare blankly at the tech when he asks if your belt has been changed, he's likely going to recommend replacement.  Even if you agree the belt needs to be changed, you have that dirty, four-letter word to contend with:  COST.  Parts are generally nothing special for this task, ranging from $150 to $250 in the most common models, even though certain models can be higher.  What can often be misconstrued as fighting words is the labor cost.  Also highly variable, labor could range from $170 to $600 or more.  
The major factor is accessibility.  To access the timing belt, you may be removing accessories, an engine timing cover, the water pump, pulleys, tensioners—no biggie if you have space to work under the hood but an unholy nightmare taking many labor hours if you're poking around a V6 sedan with no easy access to inner parts.  But that's several hundred dollars I'm not prepared to part with yet.  Do I really have to?   No, the only things we have to do are pay taxes and die.  Talk to your mechanic.  
Cracks in the belt may not necessarily mean it's bad.  It could carry you a couple thousand more miles until you can sock away the cash.  However, if your mechanic is particularly concerned for it's condition, you may want to bite the bullet.  No sense adding a tow bill and missing a morning of work to a project that's already potentially costly.
HEATING SYSTEM
The heating system in your vehicle is designed to keep you warm; the engine cooling system of the vehicle is directly
linked to the heating system. If your heating system is not working properly it is important to have it checked out, because your engine cooling system may not be working properly either and an overheated engine can result in engine damage. There are a few basic components in the heating system; blower motor, heater hoses, heater core, heater control valve, and the HVACs control panel. The cooling system components that interact with the heating system are the coolant, thermostat, radiator, and water pump. 
The heating system works off of the same coolant that circulates throughout your engine. It is circulated from the radiator through a series of hoses and the heater valve into the heater core. A fan then blows the hot air into the compartment. The heater core, which is located in the dashboard of your car, is really a small radiator. The heater fan blows air through the heater core and into the passenger compartment of your car. The heater core draws its hot coolant from the cylinder head and returns it to the pump -- so the heater works regardless of whether the thermostat is open or closed. Like your engines cooling system radiator, the heater core can suffer some of the same issues. If the heater core becomes clogged with rust or sludge, you will no longer have heat. Also leaks can cause a cabin full of white steam and really mess up your windows. If you smell the sweet aroma of coolant when your heater is on, chances are, you have a small leak in the heater core. 
Often times the heater core is buried under the dashboard, and replacing it, is a major job. Many aspects of the heater system can malfunction which require repair. An air cabin filter is used to clean impurities from the air before it enters the ventilation system, when this filter becomes plugged it can slow the airflow in which case the filter needs replacement. An engine coolant leak can develop which hinders the performance of the heater system; these leaks must be repaired before proper heater operation will return. Heater system controls are adjusted by one of two ways, either a manual system is used which is adjusted by the driver, or a climate control computer.
TIMING BELTS
A timing belt is the ribbed belt that is placed in a specific configuration along one side of your engine to keep the crank and camshafts timed properly basically it keeps the top half of the engine in sync with the bottom. If you have an older car from the 90s and below odds are you have a timing belt. Some new car manufacturers, such as Audi, still use timing belts in their engine designs but for longevity many manufacturers have switched to metal timing chains. It's best to replace your timing belt every 60,000 miles or every 5 years.   
A four stroke engine requires that the valves open and close once every other revolution of the crankshaft. The timing belt does this. In some engine designs the timing belt may also be used to drive other engine components such as the water pump and oil pump. Chains and gears may be more durable, rubber composite belts are quieter in their operation are less expensive, more efficient, by dint of being lighter, when compared with a gear or chain system. 
An Indicator that the timing chain may need to be replaced includes a rattling noise from the front of the engine. The usual failure modes of timing belts are either stripped teeth or delamination and unraveling of the fiber cores.
512-789-2177 AUSTIN AUTO BUYER - SELL MY JUNK CAR 
IF YOUR CAR IS DIAGNOSED WITH A BAD FREEZE PLUG HERE IS SOME INFORMATION ON THE SUBJECT.  
What is a Freeze Plug?
A freeze plug or expansion plug is located in the side of an engine block that is supposed to protect the block against damage due to freeze. Frozen water inside the engine block can expand and crack the block which will completely ruin the motor. Freeze plugs will supposedly prevent this by popping out. However it does not work all of the time.
The Problem with Freeze Plugs?
Freeze plugs are made out of very thin metal and they rust. Running a 50/50 mix of antifreeze will help prevent this problem. However, most people don't do this. The freeze plug rusts from the inside out causing a cooling system leak.
Signs of a Bad Freeze Plug:
Most common symptom of a bad freeze plug is that your car will leak coolant. They are fairly easy to get to and some are more difficult. It just depends on the type of car. Coolant or water will either leak down the side of the engine or between the engine and transmission. 
Tire Maintenance
--            In order to maintain a safe ride, vehicle owners must maintain their tires.  There are             several steps you can take to maintain your tires. 
·       Rotation and balance should be done every 6 months or 6,000 miles to ensure that the tires wear evenly.
Check tire pressure regularly. Compare the measured psi to the psi found on the sticker inside the driver's door of your vehicle or in owner's manual.  (Adjust air accordingly.
Tread and puncture checks:  Check your tires for wear and 
          damage by inspecting each tire for nails, minor wear, etc...                   Tread checks are easily done using a penny as a guide. Grab                    the penny and hold it with Abe Lincoln's head center and                        downward, place the penny in between the treads and if the          penny goes below Abe's head, it's time to replace the tire.
JUST ANOTHER CAR TIP FROM JUNK CAR BUYER AUSTIN !! 
IF YOU HAVE A CAR THAT IS NOT RUNNING WITH FLAT TIRES WE HAVE THE PROFESSIONAL TOW TRUCKS CALLED ROLL BACKS THAT CAN PICKUP ANY  VEHICLE AT 512-789-2177
JUNK CAR REMOVAL SPECIALISTS PROFESSIONAL FREE TOWING
FREE TOWING AND WRECKER SERVICE FOR EACH AND EVERY AUTO WE BUY.  NO CHARGE TO YOU FOR TOWING.  WE ARE NOT LIKE SOME OTHER COMPANIES THAT QUOTE A GREAT PRICE AND THEN SAY THAT YOU ARE NOT GOING TO GET THAT IN YOUR POCKET BECAUSE THEY DEDUCT TOWING AND WRECKER SERVICE.

​Our trucks are the top of the fleet and well maintained with all licensing and registration needed to tow your vehicle out of a ditch or 50 miles from Georgetown, Texas.  We have the required taxes paid to save your vehicle from what we call "tow prison" the dreaded tow yard that the authorities magically decided to take your auto after and accident.  
We can meet you at the front door, pay you in cash, and release the car to us and your on your way and the tow charges are stopped once you pay them and you have sold your car and you keep the money as profit, not the tow yard that will auction your property to the highest bidder.  
We do not think that is fair and just and that is why we tow any car from the tow yard.  We pay you so you can pay off the storage and tow fees with your little nest egg we give you.  In certain circumstances your car may fit into our licensed salvage buyers realm of needing to write you a professional company check for your car.  If so, meet the driver, pay off your tow bill and keep the check with your profit margin.  
GET THE MOST BANG FOR YOUR BUCK WHEN BUYING OR SELLING A CAR IN AUSTIN, TEXAS AND THE UNITED STATES OF AMERICA.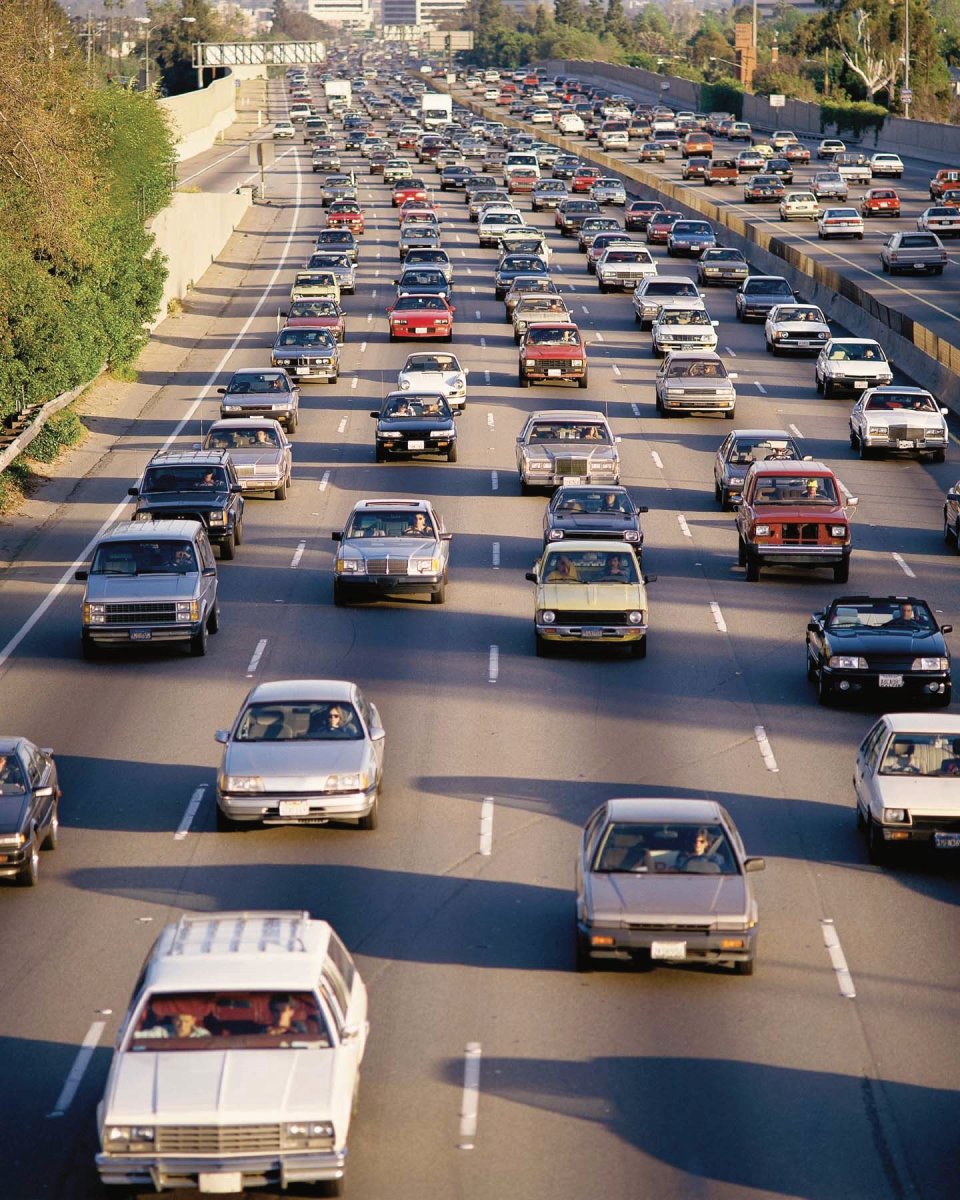 Knowing which car to buy ensuring the most bang for your buck.  The top vehicle makes to purchase for a higher resale value are Toyota, Nissan and Honda.  What makes these vehicles worth more money? The motors last longer than the average vehicle.  Some of the models last longer than others as is the case with all vehicle makes. The average life expectancy for the Camry and Forerunner is 150,000-200,000 with many owners stating that their cars are still up and running at 300,000-400,000 miles.  The secret to extending the life of any motor is regular maintenance. 
Toyota Camry's and Toyota Forerunners are widely requested by consumers due to the vehicle's versatility. The Camry and Forerunner are considered comfortable for commuting and traveling. If you're looking to sell your vehicle for a top dollar price remember to take good care of the interior and exterior of the vehicle.Why buy a foreign car? 
Well, you may find it interesting that foreign car makers are turning to the United States for production of their vehicles.  If you are looking to invest in the American workforce you may want to consider buying a foreign car.  
/