TOP DOLLAR ** ALL AREAS ** FREE TOWING
SALVAGE AND JUNK CAR OR TRUCK WANTED !! CASH FOR JUNK CARS AUSTIN, TEXAS 512-789-2177
JUNK CAR PRICES 512-789-2177 | AUSTIN SLAVE CAR VALUES | SELL CAR AUSTIN TEXAS
For car truck van suv or any vehicle prices the first thing you can do is call us at 512-789-2177.  We buy all running or non running vehicles.
SALVAGE AND JUNK, DAMAGED, WRECKED VEHICLE PRICES MAY VARY FROM A DAY TO DAY BASIS DEPENDING ON THE CHANGING METAL PRICES IN THE AREA.  SURE MOST JUNK CARS ARE USED FOR PARTS BUT THE END VALUE OF THE CAR IS DETERMINED BY THE VALUE OF ITS PARTS AND THEN END CRUSH VALUE IN METAL SCRAP.   JUNK CAR PRICES MAY ALSO DEPEND ON HOW MANY OF THAT VEHICLE ARE IN THE SALVAGE YARD CURRENTLY AND MAY BE LESS IN CASES OF COMMON CARS LIKE FORD TAURUS AND MAZDA PROTÉGÉ AS THERE ARE SO MANY.   SUPRISINGLY AN OLD 1970'S CAR MAY HAVE MORE VALUE THAN AN EARLY 90'S VEHICLE BASED ON IT VEHICLE WEIGHT.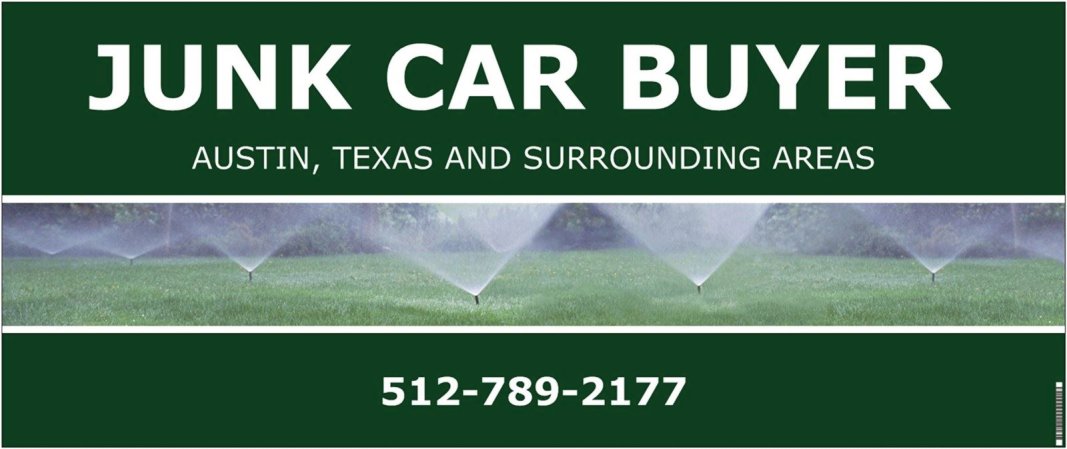 512-789-2177  We here at Junk Car Buyer Austin buys all sorts of cars and we actually cover a 10,000 square mile area with free towing.  Most cars we can even pick up the same day and give you cash in hand.  Just because we are called Junk Car Buyer Austin does not mean that we only cover Austin, Texas.  We drive to your location anywhere and that includes Round Rock, Texas and Pflugerville, Texas.  Maybe we should call ourselves Junk Car Buyer Austin, Round Rock, Pflugerville, etc. but that would take to long to type.  
When you call we ask a few questions about your vehicle so that we know more about the condition and location of the vehicle.  This helps us arrange the nearest truck which at times could be just around the corner.  We keep in tabs with our drivers through out the day and that aids us a lot in getting your car picked up fast and easy.  Scrapping your Truck has also never been easier.  Our equipment can handle any type of truck from the Little Ford Ranger to the Huge Chevy Surburban and can handle all wheel bases.  We can remove your vehicle even if it has no wheels and tires.  So even if you want to keep your wheels and tires we can still buy your car from you and pay the best cash possible.
Georgetown is right up the road and we cover that area as well.  Believe it or not, we can even handle cars and trucks in Belton, Fort Hood, Temple and Temple, Texas.  As you may or may not know we are the fastest growing Damaged and Wrecked Auto Buyer in Central Texas and just possibly all of Texas.  We like to stay local and keep the economy in Austin, Texas as strong as possible. 
Of the many automobiles we have never had a complaint.  A lot of people need their autos taken out of their apartment complex as their managers are going to tow it for them.  That is why we are so good as to get the car out before there are any problems.  Sometimes a wrecked auto is already in a tow yard and the tow and storage charges are racking up daily.  We provide the service of meeting you at the tow yard and with the title getting your car out, covering the tow bill and giving you cash in hand to boot!  Other times there is a car that is just stalled out in a parking lot and the seller decided just to sell it and get free towing and just be done with the vehicle.  We are there as soon as possible to get you out from under a car that is just not repairable.  So be it at Walmart or at the Corner Store, we will be on our way to help you sell your junk, wrecked, damaged, blown head gasket, or anything vehicle.  
So, Round Rock, Texas we are here to serve you !!
/