Shopping Cart
Your Cart is Empty
There was an error with PayPal
Click here to try again
Thank you for your business!
You should be receiving an order confirmation from Paypal shortly.
Exit Shopping Cart
TOP DOLLAR ** ALL AREAS ** FREE TOWING
SALVAGE AND JUNK CAR OR TRUCK WANTED !! CASH FOR JUNK CARS AUSTIN, TEXAS 512-789-2177
JUNK CAR BUYER AUSTIN 512-789-2177
PUBLIC SERVICE ANNOUCEMENT
It is a good idea to get CV Joints looked at every so often, especially on older vehicles. A CV joint is what is called a Constant Velocity Joint. They are what connect the tires to the axel to be able to steer your car. Often times when they start to show signs of wear and tear, you will hear this popping sound. That's when you know it's probably time to go see a mechanic. It could be costly and pretty dangerous if it goes on being ignored.  If not taken car of your tire can freeze up causing the car not to roll.
After time the rubber boots can crack which let in road contaminants in the joint causing undue wear and tear.  It is good to check your boots.  Sometimes just the boots can be replaced without changing out the whole joint.  Sometimes when CV joints are bad it is necessary to replace the whole axle.  This is usually true with cars over 15 years old.  
So if you hear a popping noise when you hard turn right or left, say in a parking lot, you should get your CV joints checked. 
Tire Maintenance
--            In order to maintain a safe ride, vehicle owners must maintain their tires.  There are             several steps you can take to maintain your tires. 
·       Rotation and balance should be done every 6 months or 6,000 miles to ensure that the tires wear evenly.
Check tire pressure regularly. Compare the measured psi to the psi found on the sticker inside the driver's door of your vehicle or in owner's manual.  (Adjust air accordingly.
Tread and puncture checks:  Check your tires for wear and 
          damage by inspecting each tire for nails, minor wear, etc...                   Tread checks are easily done using a penny as a guide. Grab                    the penny and hold it with Abe Lincoln's head center and                        downward, place the penny in between the treads and if the          penny goes below Abe's head, it's time to replace the tire.
JUST ANOTHER CAR TIP FROM JUNK CAR BUYER AUSTIN !! 
IF YOU HAVE A CAR THAT IS NOT RUNNING WITH FLAT TIRES WE HAVE THE PROFESSIONAL TOW TRUCKS CALLED ROLL BACKS THAT CAN PICKUP ANY  VEHICLE AT 512-789-2177
WHAT IS A TITLE
Out of State title: A title from another state that is signed and clear.

Salvage title: A title that has been deemed a total loss by an
Insurance company.

Clear title: A title that has never been in any accident and has no
liens on it from a loan company or previous owner.

Rebuilt title: A title that was a salvage title and someone fixed the
car making it driveable or repairing prior damages and have receipts
showing purchases of parts.
SELL CAR AUSTIN 512-789-2177 CASH FOR TRUCKS AUSTIN
BLOWN HEAD GASKET
The most common mechanical problem we receive regarding non-working vehicles is a blown head gasket.  The head gasket sits between the engine block and cylinder head in an internal combustion engine. The purpose of a head gasket is to seal the cylinders to ensure maximum compression and avoid leakage of coolant and oil into the cylinders. Power reduction and white smoke are two of the results seen when a head gasket is blown.  The biggest mistake people make is to keep driving the vehicle which increases the amount of damage to the engine.  
Why does it cost so much to fix a blow head gasket? The majority of the cost will be labor as it requires pulling the engine apart to replace the gasket. Oftentimes people call and tell us that it only cost ______ to purchase a new head gasket.  I always have to explain the depth of labor involved and that the average person does not have the tools nor the know how to replace the head gasket.
A mechanic must remove the cylinder head from the engine block to expose the head gasket.  Once exposed, the mechanic will look for damage to the head and block to determine the cause of the blown head gasket. Upon inspection, he will clean and brush the surface to remove any debris.  Then, the head gasket is replaced and the engine put back together. So, next time you purchase a vehicle, be sure to thoroughly research the pros and cons of what goes wrong mechanically with the vehicle. If you have a vehicle that has a blown-head gasket, please call us if you find out that the cost to repair the vehicle, including the labor of the mechanic,  is more than the car is worth.
Our company offers top dollar pay to you for your Junk vehicle. Call us today and we will give you a free quote on your vehicle. 512-789-2177 We are one of the largest junk car buyers in Central Texas. 
THANKS, 
Have you ever wondered what happens to your vehicle when you sell it to a salvage yard for recycling?  Some salvage yards remove working parts of the vehicle to resell to the general public; others store the cars and send the cars to a crushing yard.
SELL-USED-CAR-TRUCK-AUSTIN-512-789-2177
Recycling a vehicle is a complicated process as there are many parts to be recycled and many hazardous materials to remove. The first step for incoming vehicles is creating an inventory for parts. Then, recycler's start the engine in order to inspect for leaks. After inventory, fluids are drained and removed. After the fluids are removed, the final remaining hazardous materials such as battery, mercury, and other hazardous materials are removed. Finally, all of the parts and products inside are removed, the shell of the vehicle is crushed and recycled.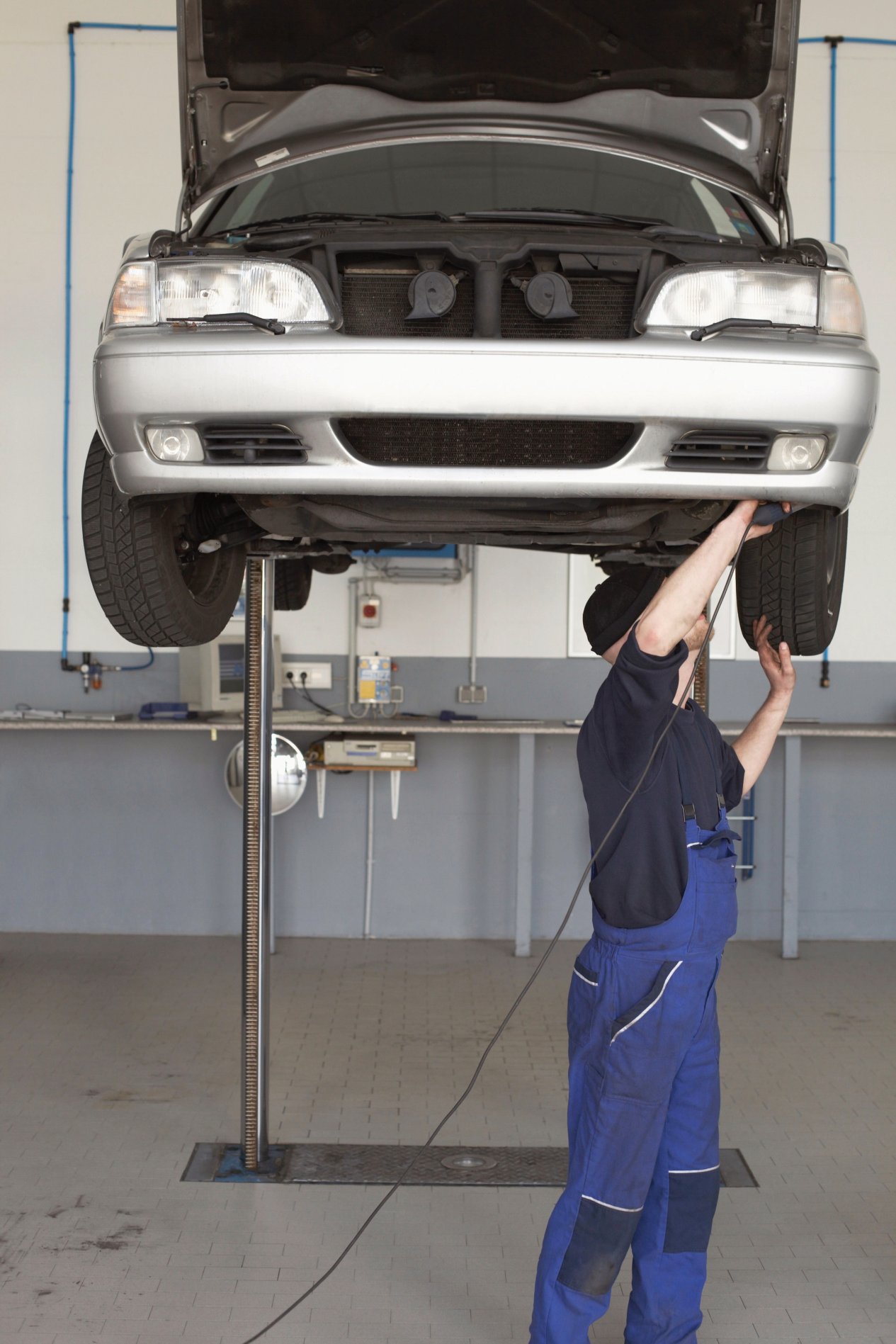 Recycling saves energy and natural resources. We use less oil when we recycle versus refining.  You can help the environment by JUNKING your vehicle.  CALL US TODAY TO SELL YOUR USED CAR FOR TOP DOLLAR AT 512-789-2177

CASH FOR CARS AUSTIN - WE BUY ALL DAMAGED CARS 512-789-2177




Here are some tips to getting the most money for you car !







Would you like the highest price possible for your junk car.  Here are some tips.  Let us know if you have alloy wheels and we will pay you more.  If you just bought a new battery you can take it back and just throw in any old car battery and that will make us consider the vehicle complete.  If you have a really expensive stereo you can keep it.  You may get more for that on the open market and just throw any old car radio and we will consider that vehicle complete and not missing a radio.  Make sure to let us know that the car is complete with all parts and that we can pay you best cash.  




We have competitive pricing and we even match and beat other companies.  Just let us know how much you were offered and by whom and we will match or beat that price because we value you as a customer and promise to put more money in your pocket any time we can.  If your car runs, starts, and drives, let us know and we will be able to pay you more.  




Don't think that your car is too new or old for us.  We purchase 1980's models running or not for good money because there is a market for them for metal weight and our scrap metal pricing is so good that it astounds most people.  And on the other side of the coin, so to speak, don't think that your vehicle is too new.  We can get you super great money for new models such as 2004 and higher and can pay more than any local scrap yard will.  Give us a try with your newer model damaged car and you will pleasantly surprised by our great offer.




Another way to get the most out of your car is to have a truck.  Ha ha, yes on average trucks command a higher salvage value than cars.  We pay top dollar even if your truck is smaller than your car like a Ford Ranger vs. a huge Caddie.  Cash for Cars Austin is here to get your truck sold fast and easy for top dollar.




We offer free towing.  We can offer more money if you are patient with towing.  If you would like next day pickup instead of same day you will get more money.  If you can take a check instead of cash you will get more money.  We buy hundreds of automobiles a month and you would not of found us on line if our checks bounced or there was any problems with our payment structure.  You get paid at time of pickup on all vehicles.  Did you know that in Texas it is a State Felony to write a bad check on a junk car.




The best way to be ready for the best deal is to have a clear title in hand, especially for newer cars so that we can input that into our system and offer you the best price as we compare with other cars nationally.  If you have lost your title you can get a replacement at 1001 E. Parmer Austin, Texas for $5.45 with the VIN and your Id.  Easy as that and you will be on your way to a pocket full of cash.  




Let us know if your transmission and engine are still good despite the damage and let us know how many miles are on the car.  Even with catastrophic damage the engine and transmission may have more value that the rest of the car.  If you have a truck let us know if it is Extended Car or Super Cab and we will pay you more.  We usually ask you, but if we forget, then remind us.  We like to do things of a personal level and we do not believe in having you fill out a lot of stuff on line just to get a quote.  We answer each call personally.







So there are a few tips to getting the best Cash for Cars in Austin with us the Cash for Car leader.  512-789-2177

JUNK CAR BUYER AUSTIN SAYS - DO NOT TEXT AND DRIVE AND OTHER TIPS TO AVOID TURNING YOUR VEHICLE INTO A  SALVAGE JUNKER.




Sure we love to help the public get rid of  their unwanted cars, trucks, vans, and suv's.  However, we would rather get them from just being old and rusty than from a Text and Driving accident.  As a public service announcement we say, Please Do Not Text and Drive.  I am sure you have seen all the ads out there of how it takes your eyes off the road and can lead to serious injury and also can put you car in a tow yard before you can say anything.  We would rather offer free towing on a car that is an old rust bucket.




If you do not have full coverage your vehicle can be turned into only a fraction of its current value by carelessness.




We get a lot of vehicles with Blown Head Gaskets, after a little research make sure your cooling system is working properly.  The key to not getting a Blown Head Gasket is make sure your vehicle does not over heat.  Believe it or not it is actually recommended that you change your cooling fluid every two years.   Since the engine is the heart of your car it is also the most valuable part to keep in tip top shape.




A lot of vehicles that we help take off the road are from front end accidents.  Please keep you eyes on the road, do not tail gate and keep a safe braking distance from the vehicles in front of you. 




Try at all costs to not drive in Fog.





Change your oil and make sure there is enough oil in your vehicle.  A seized engine is one fast way to get your car into the salvage yard.




Keep your tires at proper pressure and make sure they are not a road hazard.  Loss of control on a blow out is a way to get your car in an impound lot.




Obey all traffic laws as they are there to keep your car on the road.




These are just a few tips as Junk Car Buyer Austin's Public Service Announcement.




Thank you and may you have many miles of safe and happy driving.  













WE EVEN PICK UP FROM TOW YARDS USUALLY THE SAME DAY SO THAT YOU CAN MAKE MORE MONEY FROM YOUR JUNK TOWED VEHICLE.   WE HAVE QUALIFIED TOW TRUCKS TO PULL YOUR CAR OR TRUCK FROM THE TOW YARD SO THAT YOU WILL NOT RACK UP HUGE FEES AND IF YOU CALL US FAST ENOUGH YOU CAN EVEN SAVE THE 50 DOLLARS THEY CHARGE YOU TO SEND OUT A CERTIFIED LETTER.  SO IF YOUR CAR ENDS UP IN WHAT WE CALL TOW PRISON, CALL US AND WE WILL GET IT OUT AND MONEY IN YOUR POCKET.




TOW YARDS ARE A PLACE TO LOSE THE VALUE OF YOUR VEHICLE FAST SO GIVE US A CALL AS SOON AS YOU KNOW WHERE YOUR CAR IS AND WE WILL GIVE YOU TOP DOLLAR FOR IT INSTEAD OF LETTING THE TOW YARD IN ESSENCE STEAL YOUR AUTOMOBILE.




STOP THE CHARGES AND TOW FEES IMMEDIATELY BY CALLING 512-789-2177

0

/